Mobile Car Mechanic Purga Tips: Why Consider Wheel And Tyres Upgrade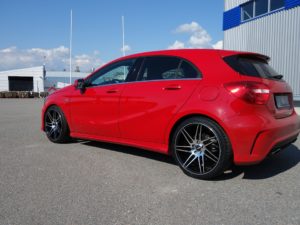 Customization is so common to most car lovers. It is not just the interior that they are concern about, but more of them look forward on how they can enhance the exterior since most people would admire their vehicle from the outside.
With that in mind, most car owners are finding themselves by any means possible in making their car stand out from the rest. One of the auto upgrades that most enthusiasts look forward to is upgrading the wheels and tyres.
Why upgrade your wheels and tyres?
In truth, a lot of car owners consider great customization for their wheels and rims simply because they want that sporty look for their car and at the same time improving the driving experience. Many spend time finding the perfect design, the right brand and even the colour. Such steps are essential since the aim is to create the perfect set of wheels.
One consideration though for those who want customized car wheels is the actual cost of the upgrade because they do not come cheap. It is just natural to look for top quality car accessories and wheels, in particular, is no exemption.
If the wheels are made by major name-brand manufacturers, you can also expect that they create the best wheels in the market. And also the materials that go into production are high cost. Those who are going to do customization can expect that the newer wheels are light and responsive. When it is made of top quality materials you can expect elegant looks and excellent performance.
Today, car makers put tremendous time, effort and money developing and manufacturing great cars. We can also expect that their wheels are the same. Even with the aftermarket wheels, you can expect that they are ready to anticipate potential problems while driving as most of them are made by major-brand manufacturers.