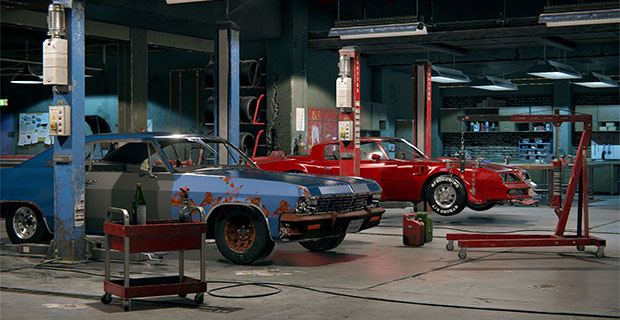 When your car needs repair, you may have the challenge of deciding whether to call a professional to handle it or to do it yourself. While you may have the sense of accomplishment and pride by taking care of your vehicle, there are certain repairs that should only be handled by certified professionals. Handling the repair, yourself may seem to be a way to save money, but it is not worth putting your life or car at risk. Car mechanics are experts with proper training to handle any car repairs safely and efficiently. Here are five major car repairs that you should professionals to deal with.  This advice comes from our friends at http://www.thelakesmobilemechanic.com.au/ in Springfield Lakes, Queensland.
Air conditioner repairs
The air conditioning is a complex unit that requires proper care when handling it. Although AC repair may seem theoretically possible, you should not attempt it yourself. Whether your AC needs replacement or recharge, let professionals help you out. While it needs proper skills to repairs, the AC also requires the right tools which may be expensive to buy and learn how to use. Air conditioning repair is not that expensive, so it is a good idea to leave it for a professional and save yourself the hassle.
Tire alignment
Although you may find many guides on the internet addressing wheel alignment, this kind of repair is done best when left to professionals. Proper tire alignment requires proper skills which you may not be having. If your vehicle is not properly aligned, you may have less control over your car because it will be pulled in one direction. This will increase the chances of causing an accident, putting your life and the life of others in danger.
Auto body work
While you may see this as a no-brainer task, you would be surprised by the number of people who attempt bodywork on their own and do a shoddy job. This job needs the right tools and experience, otherwise, your car may look like it was painted by a kindergartener. Moreover, these processes use products that are toxic and therefore proper ventilation is required. Consider hiring professionals because they have the right tools and use the right techniques.  
Windshield replacement
Windshield repair and replacement often look so simple to the naked eye. However, this task requires special tools which the technicians always have. The windshield is an important component on a car because it not only protects you from the outside elements but also increases the strength of the car. Since the tools needed for the repair are more than you can pay a professional for the repair, consider hiring a mechanic.
Automatic transmission fixes
We can both agree that transmission problems are both common and very expensive to fix. If you take a close look at the automatic transmission of your vehicle, you will discover that it has gears, tensioners, rods and bearings that are confusing. Handling such a complex system without proper skills can cause detrimental results. Even if you need a transmission replacement, you may not be able to handle it lonesome because it is one of the heaviest parts of your car.