Best Tools Mechanics Use
Equipment is of utmost importance to each profession, especially when it comes to manual labor and professions requiring precision. Being a car mechanic, you are going to need quite a few different tools. Since you cannot expect to pull through any type of project without your tools, it makes perfect sense why you should buy them as soon as possible and start getting organized. Below you are going to find a list with some of the most commonly used tools in the market for mechanics. So which are the best tools mechanics use nowadays?
List of Tools Mechanics Use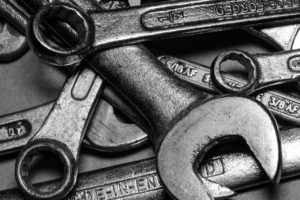 First and foremost, you should make sure to get adequate supplies of screwdrivers and screws. They should come at different sizes, in order to cover your needs at work. As for the price rates, there are many offers out there including sets of screwdrivers at pretty reasonable prices. Next, you should not forget the importance of ratchets. You cannot work efficiently without them.
Pliers and vise grips are also essential, since the work of a mechanic requires precision and attention to detail. Making use of sockets and wrenches will add convenience and comfort to the work of a mechanic. Of course, there are many other different tools that can make your work easier and more efficient. For instance, you can buy bars that facilitate your work and various electrical tools. Some professionals will say that tools such as hammers are also practical.
The truth is that you will figure out which tools work for you and which ones are not that handy for you to make use of. You need to practice a lot, obviously, before concluding as to the list of the best tools for a mechanic to benefit from. So your professional equipment is bound to change over time. There will be many additions and modifications. But use the abovementioned tools as a rule of thumb and improve your work effectively!