Benefits Of Having An On-Site Car Mechanic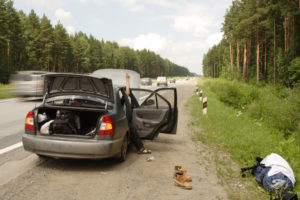 Imagine the stress the comes when your car broke down on the road and you have no one to call for help other than the towing company. Save yourself from the hassles of emergency car repairs by hiring an on-site car mechanic for your car service needs.
Most mobile car mechanics take their expertise straight to the clients' location. They are mostly equipped with all the proper tools to deliver on-site car repair service right away. If you always drive your car, it would be useful if you keep a number of your local mobile car mechanic on your cell phone just in case you need an emergency car repair. This way you can get the car repair you need, especially when the car is in no capacity to run to the auto repair shop.
Benefits of using mobile car repair services
A mobile mechanic is no different from a station mechanic in terms of skills and experience in their occupation. Unlike normal stationary mechanics, where clients come to their shop, mobile mechanics take the shop to their clients to do their work.
Mobile mechanics will bring the tools to you, get your car fixed from your location. They are also prepared to work even in rainy weather condition.
Mobile car repair services eliminate the inconvenience of traditional car servicing. You do not have to worry about taking your car to a physical shop or having it towed to the shop. It also eliminates the trouble of waiting for the car fixed at the shop.
Make sure you find a qualified mechanic you can rely on. It is important to find a mobile car repair service that you can depend on in times of an emergency.